Requirements for our Program
The following are the minimum requirements to use all the program features:
OPERATING SYSTEM:
Windows XP (Professional or Home edition), Windows 2000, Windows ME, Windows95, Windows98, Vista Home or Professional Platforms, Windows 7 or Windows 8. MAC users will need to have a current OS X version with .exe download abilities.
COMPUTER HARDWARE:
At least 64M system memory — 128M system memory is recommended.
At least 10M hard disk space.
INTERNET CONNECTION:
We suggest you use this on a broadband cable/DSL connection with 128K minimum speed for optimum performance. However, this will work on a 56k dial up as well. You will just need to wait longer for the TV channels to buffer (download).
SOFTWARE:
1) Microsoft Media Player 10 or higher (Provided in members area for free)
2) RealPlayer 6 or higher (Provided in the members area for free)
3) Quicktime Media Player (Provided in the members area for free)
4) Net Framework 1.1 or higher (Provided in the members area for free)
Frequently Asked Questions
When will I receive access to your service?
Immediately after you have paid you will be redirected to our Web site members' area. It has all the information you need. Simply copy your username and password and access the site at your leisure. If you are not directed there after payment, e-mail us at Support@i-PCTV.com and we will assign you your login.
Are there any additional costs or recurring payments?
No, absolutely not! You only pay a one-time fee. There are no additional costs or monthly subscription payments. Also we will not to try to sell you additional stuff or upgrades once you are a member.
How long has WatchTVonPC.tv been in business?
i-PCTV.com has been in business since early 2005.
How do I watch the TV and can I view in full screen?
Channels will open conveniently in either Windows Media Player or Real Player, and some other viewing software. See our answer on Software a little further down on this page. You will be able to view all the TV channels on your computer or laptop in full screen. Many of the channel viewers we provide will have a button to allow you to view in full screen, and if not we will give you details on how to do this.
What type of sports can I watch?
We have a special LIVE! SPORTS section in our members' area to allow you to view live and recorded sports from all over the world. You will be able to watch soccer, cricket, rugby, professional basketball, football, baseball and hockey.
Are there lots of sports matches for me to view?
Yes, at least 100+ events in all different categories are shown every single week.
Are the TV channels and radio station available 24/7?
Not all the channels we provide are available 24/7. Sometimes some channels will go off the air for a brief time. However, with 6,000 channels to choose from you will find there are more than enough channels available at any given time.
Is i-PCTV.com legal?
Yes, absolutely! You are granted access to open gateways which is not illegal. We have simply captured all of the Internet, Satellite TV and radio stations broadcast publicly through these gateways and placed them into special viewers for your access.
What do I get for the membership I pay?
As soon as your payment has been processed, you will instantly receive our full service package. Just follow the program and service directions provided in the members' area to download the needed software.
How many channels are included in the package?
Our service package comes with over 6,000 channels from all over the world including local, regional and international broadcasts. And when we say 6,000 channels, we mean it, unlike others.
You list some channels on the home page. Are there any more?
The channel list we show on our home page is a SMALL SAMPLE of what is provided. You will see many popular channels from all over the world. We have many more that are not on the list we provide with this program, not to mention all of the movie downloads and sporting events provided that are not on the list. The only problem with our service is that we will not be able to list or locate channels for you. With this many channels I think you would understand why we cannot list all the channels provided.
What software do I use to watch the streams ?
Windows Media Player, Real Player, and Quicktime are the most common. If you currently do not have any of these we provide all the applications to download from our own software area for FREE! Our service can be accessed from any PC or Laptop in the world.
What is the quality of the picture?
The quality of the picture will be determined primarily by the quality of your computer's graphics card (most important), monitor (computer screen), available hard disk space and amount of memory. Your Internet connection can have some effect depending on your ISP (Internet Service Provider) but this is not usually a problem. If your computer has a decent graphics card and meets the requirements we listed above then you should not have any issues with viewing quality.
Can I watch this on my TV?
The broadcast will be sent through the Internet to your PC or laptop. You can transfer the signal to your TV set if you choose. To do this will require a special plug and/or converter box. More current computer graphics cards will allow you to simply use a plug from your computer to your TV. If you have an older graphics card it may require both a special converter box and plug. These, of course, are not included with this service; however, in the members' area we will provide all the details and places where you can purchase these items if you choose to transfer signal from computer/laptop to your TV set. The prices for these items range from $5.00 for a plug to $30.00 for a converter.
Are future updates available?
Of course! This is what sets our service apart from all the rest. You don't just get an outdated software program, you get always updated channel viewers, additional channels, etc. You will see we update our site often, and more channels are being added weekly.
What if I am not happy with your service or it does not work on my computer?
We offer a 30-day money back guarantee for ANY REASON. Whether you are unhappy with our service or if you find it is not working on your computer simply contact us and we will refund ALL of your initial member's fee. We will not try to sell you on another program or give you any hassle.
Comparison in Sevices
Service Provider

Monthly Costs

Yearly Costs

5-Year Costs

Cable Company

Basic Service – Approximately 30 to 40 TV channels provided.

*$19.95

*$239.40

*$1197.00

Cable Company

Premium Service- Approximately 300 to 400 TV channels provided.

*$99.95

*$1199.40
*$5997.00

Satellite TV Provider

Premium Package Approximately 300 TV Channels provided.

*$109.95

*$1319.40

*$6597.00

OUR SERVICE – i-PCTV.com

6,000+ TV channels and radio stations provided. $34.95 ONE-TIME price.

$0

$0

$0
* – Costs are approximate and are based on an average of many different service providers.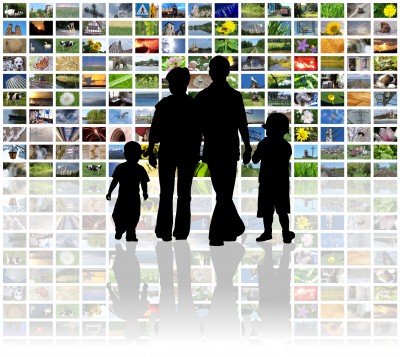 6,000

TV Channels
Popular Network TV Channels
LIVE! Sports
VOD Movies and TV Shows
TV Channels from Over 100 Countries
Top HD Channels Available
Watch in Full Screen
Watch on PC/Laptop/Tablet/Mobile or Connect to TV
Automated Updates in Members Area
Use Anywhere You have Internet
Get thousands of Radio Stations
Easy-to-Use Service
One-Time Fee – No Monthly or Yearly Charges
Lifetime Membership
Free Technical Support
What Makes Us Better Then All The Rest?
Q – You may be asking yourself why should I pay for this service?
A – You can find many free TV channels on the Internet today. The problem is about 90% of the time the channels you more than likely want to watch are not working. If your lucky to find the TV channel be prepared for viruses, adware, and spyware effecting your computer.
Many of the free TV sites will use malware to infect your computer, get your personal information, etc. Is it worth the chance? Our service will provide a 90% + uptime on all the popular TV channels. We scan these channels to assure there is no spyware, adware, viruses or anything that can cause you harm.
Q – What makes this online TV program different then the the paid online TV programs?
A – First, we provide our service 100% online. You login and you view the TV channels of your choice. We update the channels on a daily basis as well as do a major update (adding more channels) once a week. Most of the other paid TV programs will give you an outdated software download that hasn't been updated in five years.
You will see that almost all of the popular TV channels don't work. We have seen in many cases none of the TV channels worked and there was no refund guarantee. Also our program is offered at one of the lowest prices on the Internet. One-time price, no hidden fees, and no subscriptions.
You will see many other paid online TV programs charging double the price for half of the channels we provide. Also many don't offer any kind of money-back guarantee. WE DO!
Have more questions? Visit our FAQ page to see more frequently asked questions.
---
NO WAITING – START WATCHING TV ONLINE TODAY!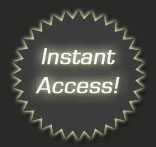 No Waiting for Shipping or E-mails!
Get Instant Access to Members' Area Directly After Payment.
Get All of These TV Channels – Entertainment – Bonuses
So How Much Does All of This Cost?
We have just reduced the price of this program from $89.95 to $39.95
$10.00 INSTANT SAVINGS IF PURCHASED TODAY ONLY!
This make the ONE-TIME fee today only $29.95
* The bonuses alone are worth four times the amount of today's price!

Remember, we offer a complete 30-day money-back guarantee if this doesn't work for you, or you are unhappy for any reason… No Questions Asked!
We will even let you keep the bonuses if you ask for a refund!
If you don't get directed to get your login username and password after payment email us and we will get you your login right away.
Email us at: Support@i-pctv.com or ViewPctvLive@Yahoo.com

Privacy ][ Copyright ][ DMCA Takedown ][ Affiliates